About Windows XP Home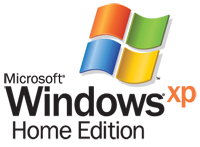 Windows XP is the latest version of the Windows desktop operating system for the PC. Microsoft and trade publication writers view Windows XP as the most important version of Windows since Windows 95. Windows XP is built on the Windows 2000 kernel but brings a new, more personalized look to the desktop that will also make it easier for users to scan or import images and to acquire music files on the Web and transfer them to portable devices.
The new Windows allows different family members to use their own desktop and personal sets of files. In addition to the "My Computer" and "My Documents" views provided in Windows 2000, Windows XP users see "My Music" and "My Pictures."
The Start Menu has been redesigned to make the most-used programs easiest to find. Windows XP comes in a Professional version and a Home Edition version.